What is a skin lifter??
Skin Lifter from Europe is an adhesive made of 100% hypoallergenic medical grade silicone. Its main action occurs by stimulating the production of hyaluronic acid (the same active substance used in the estetox procedure) and Bomento
In this way, wrinkles and expression lines can be reduced by up to 98% without invasive treatment. These effects can be seen in less than 10 days of use.
11 pieces: all areas of the face, neck and neck
The power of hyaluronic acid
Result after continuous use of Skin Lifter (10 days period)
Hyaluronic acid has the function of supporting, filling and moisturizing the skin. Therefore, it masks wrinkles, such as the Chinese mustache and dark circles.
The Skin Lifter's differential lies in its ability to stimulate the natural production of hyaluronic acid in the most needed areas of the face.

HOW IT WORKS?
Over the years, the skin loses its natural hydration and elasticity, leading to the formation of wrinkles. Skin Lifter acts on the deepest layers of the skin, promoting hydration and stimulating the natural production of hyaluronic acid and collagen, thus causing an increase in elasticity.
With more hydrated skin, and renewed elasticity, the youthful appearance and texture will return, that is, no wrinkles and no expression lines!
WHAT ARE THE WARRANTIES?

We believe in our product and its effectiveness, which has been proven by over 1,700 customers across the country, and that's why we offer a 15-day trial warranty! If the product does not meet your expectations during this period, we will refund the amount paid.
Product tested and approved by dermatologists
Scientifically proven efficacy in reducing wrinkles and increasing skin elasticity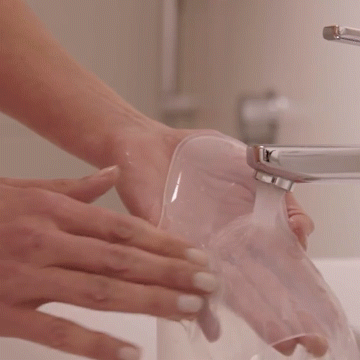 Technical features:
Durability: The product is reusable and washable, having a durability ranging from 45 to 60 applications.
Quantity: 11 pieces (Dark Circles, Chicken Feet, Chinese Mustache, Forehead, Neck and Neck)
Material: Medical Grade Silicone
Instructions for use: Apply the adhesive in the indicated regions for at least 3 hours a day. For best results, it is recommended to use it at night, when sleeping, thus avoiding the appearance of new wrinkles.
Conservation: After use, the product can be washed and must be stored in its packaging.
Say goodbye to expression marks and feel good on your skin again without expensive and invasive procedures!